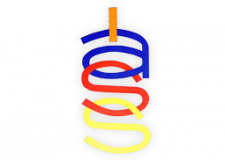 Destructive testing of full-scale engineering structures as an excellent source of knowledge. Proceedings of the International Association for Shell and Spatial Structures (IASS) Symposium 2015
Publikacja:
Amsterdam Future Visions, At Amsterdam, The Netherlands, August 2015.
Autor:
J. Szafran
Pobierz
The main aim of this paper is to present how informative, and relevant in advancing the current state of knowledge, destructive experiments can be, particularly when carried out in a controlled manner on full-scale objects. All the considerations presented in the manuscript are based on the results of the experiments that were fully devoted to the observation of the lattice telecommunication towers under breaking load.